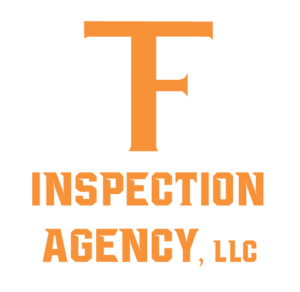 Residential & Commercial Inspection services for new & existing construction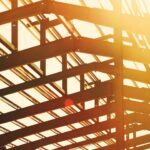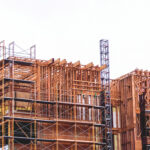 Commercial Construction
Commercial Building Inspection
Frequently Asked Questions
Q: What projects do I need a permit for?
A building permit is needed for projects such as: new homes; additions; alterations; any commercial and/or industrial projects; storage sheds; decks; porches; gazebos; pools; fireplaces; electrical work; move or razing a building; garages; driveways; non-building structures (such as cell towers). Every municipality is different – please contact our office with permitting questions.
Q: What determines the cost of a building permit?
Municipalities vary. Please contact our office for permit costs.
Q: How long does it take to get a permit?
It takes about a week to process permits.
Q: For new home construction, who can do the work?
Anyone may design the home, other than for homes in a floodplain. The general contractor must be licensed in the state of Wisconsin (note that state UDC contractor certification checks for general liability insurance only-it does not guarantee quality of work). The plumbing work must be supervised by a master plumber and installed by licensed plumbers-homeowners may not do their own plumbing work-there are no exceptions. Any and all contractors that are used must be licensed in the state of Wisconsin. After a dwelling is occupied, homeowners may install additional plumbing themselves. All heating contractors must be state registered-owners working on their own property are exempted. Essentially, homeowners may do any of the work themselves except for the plumbing. Essentially, homeowners may do any of the work themselves except for the plumbing and electric. The electric must be done by a Wisconsin Master Electrician.
Q: How do I choose a contractor?
Click Here to visit a link to "Tips For Hiring A Contractor" produced by the Federal Trade Commission.
Q: How do I determine setbacks?
See the Hudson Setbacks section of this web site. Otherwise, contact Brian Wert since setbacks can vary from place to place.
Q: What inspections are required on a new home?
Footing, foundation, underground plumbing, rough construction, rough plumbing, rough electrical, electric service, rough heating, insulation, and then the final inspection. If a drain tile system is required, that also must be inspected. For more information click here.
Q: How do I schedule my inspections?
Call our office at (715)386-5410. Please have the full address when you call. We appreciate at least a day's notice.
Q: What materials do I need to submit to get a permit for a new house?
We need the following items:
Name, address, phone number and license number of all your contractors (general, HVAC, electric-no license required, master plumber). We also need the name, address, and phone number of the homeowner.
(2) sets of building plans (one will be returned).
Braced wall plan
HVAC plan
Site plan.
Soil erosion control plan.
Wisconsin energy worksheet (from hvac contractor or your lumber yard).
Legal description of parcel (example: lot number and subdivision name).
Copy of sanitary permit from the county zoning office through a licensed installer (St. Croix county zoning: 715-386-4680, Polk county zoning: 715-485-9279).
Driveway permit town roads from town clerk (not in star prairie); County roads from the St. Croix county highway department; state roads from the Wisconsin department of transportation.
Estimated building cost (everything excluding the lot) *in Alden, we need a copy of the land use permit from Polk county *in Baldwin, we need a copy of the sewer and water hook-up agreement.
Q: What materials are needed for storage sheds, garages, alterations, etc.?
Information on any contractors you are using.
Building plans that show all dimensions.
For sheds and garages, we need a site plan showing where the building will sit in relation to the home and to all lot lines.
The estimated cost of the project.
Where do I drop off my permit application materials?
* Setbacks must be verified before a building permit is issued.